Come Messabout With The Pocket Yachters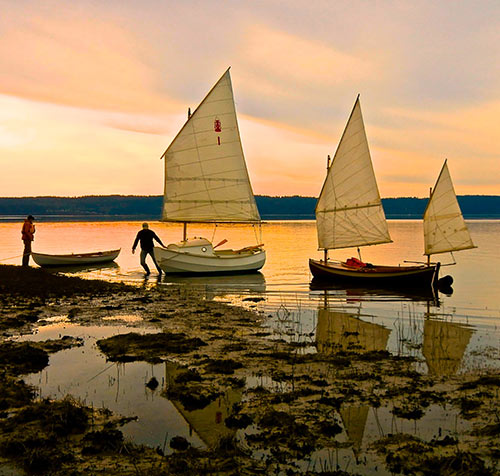 The Port Townsend Pocket Yachters are a loose-knit group–no bylaws, commodores, membership dues or business meetings–just folks who love getting out on the water together in small boats…also known as pocket yachts. Members have their own personal definitions for what is a "small boat," but most of the watercraft in our fleet tend to be trailerable, affordable, functional and just plain fun.

We are not a hoity-toity wooden-boat club: our focus is on design more than building material, so we welcome boats built of wood, fiberglass, skin-on-frame, or what-have-you. We're centered in Jefferson County, Washington, proud home of the Northwest Maritime Center, the Wooden Boat Foundation, the Port Townsend Wooden Boat Festival, and the Northwest School of Wooden Boatbuilding.
How To Join & Keep Up To Date #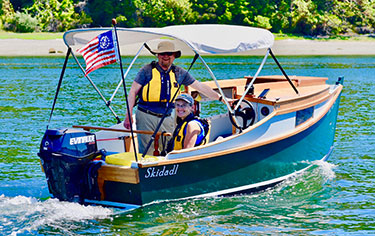 If you own a small boat and want to join the Port Townsend Pocket Yachters, you can join our Facebook group page.

And, or, join the Pocket Yachter's Groups.io forum.

If you register for either the FB group or the Groups.io forum, consider yourself a member—simple as that!

Any new events or news are posted on both of those groups. Although there is no guarantee you will see all of our Facebook notifications unless you visit the page directly. You can set your Groups.io account to email you all updates.

Some news will also be posted here on this website.
Questions & Suggestions #
If you have questions about anything on the website, to place a free classified ad, or to suggest Northwest small-boat events, contact pocket yacht club veteran Marty Loken (contact info below).